People all over the world are cycling more than the past days. In some countries bicycles are selling at a higher rate than cars! And many cities in the world are introducing the cycle hiring schemes. Its certain when more people get to the road on their bicycle, more people will be involved in accidents. Whenever a head meets a pavement, road or a vehicle without a helmet put on it becomes messy and at times fatal. In such cases one gets brain damages which in most cases the victims gets to spend years in coma's as they are not able to talk and also loosing the ability to live on a normal life hence needing constant attention from family.
The campaign of presenting the folding Helmet Technology is to bring to market the manufacturer Mopher which folds flat so that you carry it easily around when one is not riding in bicycle. With mopher, any cyclist will find it being easy to always carry their helmet.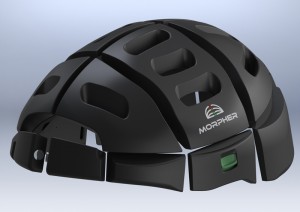 Being the first fold-flat helmet in the world, Mopher is essential. It folds and unfolds in a simple and a quick way. Patented all over the world, Mopher is designed to reach all the safety standards required. Initially Mopher was aimed at the cyclist as they find it hard to carry the normal helmets around all day. In the future,Mopher will be targeting other sports safety helmet for; horse riders, snow boarders,skiers,skaters and hockey players.
Its flat profile will enable good creative selling methods, such as selling the machines that are placed by most bicycle renting points.Mopher also intends to give the whole world access to cycling safe. Ensuring a friendly environment, Mophers is made from recyclable materials hence protecting the surroundings.
We have the best designing company that has brought out the marvelous creation of Mopher.the helmet is made effective and so fantastic. It is made to purposely protect you from brain injuries in case you are involved in an accident. This helmet is portable and a life saver.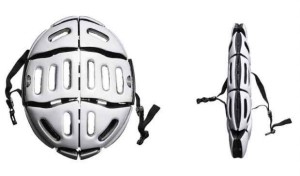 You can get Mophers at different designs although more designs are being created. Since may will be interested in these helmets you should purchase them, the Mopher comes at different prices which are affordable to all the people. The size this helmets has a fitting system. This simply means that you can adjust it to the size required to fit any circumference of the head. In future more sizes will be availed where the adults and children while has the helmets.Mophers simply don't have a color choice. We have shown the choices and they are eye-catching. They are looking like they are likely black. In case you order our helmets, you shouldn't be worried as you give us your address and we email you before we deliver it. This ensures there is no confusion.
The invention of this Mopher has saved many of the cyclists in the world. This is because its accessible, affordable and also portable. Having a helmet on is safer than riding with none, thanks to the invention of Mophers as it reduces the risk of having major brain injuries in case an accident occurs.
Mophers are encouraging more and more cyclist to get in the roads as they feel safer. Children are not left behind also as they also get to enjoy the safety given by the helmets.