The photographers who shoot the photos of celebrities with or without their concern in order to capture an exclusive image is known as Secret photography or paparazzi. Generally, it has negative talk in the society that they will strive a lot to capture the candid photos celebrities when they were off guarded. But some of the celebrities are thinking positively about paparazzi. For example, Paris Hilton gave her public statement that paparazzi helped her career as a good publicity to her.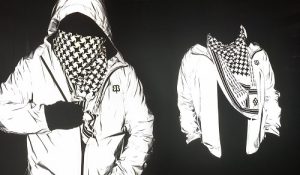 They took the photos of entertainers, politicians, athletes and other celebrities. Sometimes the photos taken by them in different areas (either in holiday trip or in work schedule) of the celebrities in different styles will also leads to nuisance. To avoid this problem, some countries and states by passing some laws against them. For example, new bill is passed in California to protect the children of celebrities. This bill is mainly to stop paparazzi from taking pictures of children in harassing way irrespective of their parents. It imposes penalty to them for harassment of children.
With the advancements in the trends of technology, anti-paparazzi clothing is newly designed to avoid annoying paparazzi.
Flashback Photobomber Hoodie is a sweatshirt with a headgear which can be used for men and women. Photobombing means usually keeping oneself into the view of a photograph. Since 2009, it has received wide coverage. Some designers used this concept of photobombing along with hoodie to design anti-paparazzi which is much needed for celebrities to get away from photographers.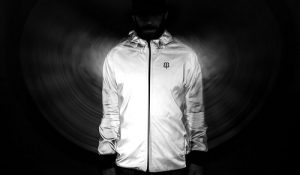 Chris Holmes designed the anti-paparazzi clothing which will bounce back the flashes of paparazzi and overexpose the photos. Firstly, he got this idea when he was wearing reflective clothes to his performances then photos taken at that place were all ruined. Here flash photography is used, the light rays bounces off the reflective clothing and shows the face as obscured. After that he want to use this idea for greater purpose which ultimately turned him to design Anti-paparazzi collection. It is the perfect option for those who don't want their pictures to be taken.
In the flash collection, the material of the clothes will messes with the exposure settings of camera. The Anti-paparazzi collection is not available at the moment but these clothes were available in online community provided by Betabrand Company. This is a design company known for its innovative clothing's and thoughts. It will cost around 135$ currently. As per the votes received from customers, Holmes framed an initial design which includes a blazer, infinity scarf and a hoodie. He will welcomes suggestions in its design if any improvements required.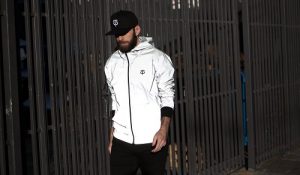 These clothes are not the first products designed to restrict paparazzi. An anti-paparazzi clutch bag from the Camoflash brand. It will detect the flash from camera and uses an array of LEDs to overexpose the sensor. In larger scale, mega-yacht of Roman Abramovich's used an anti-paparazzi which will detects the sensors of cameras and blasts with an infrared beam in it.
These solutions will work only under certain conditions. Sometimes it will fail when laser system doesn't work effectively. But this designs are still improving with tech-savvy advancements. In future we can expect the designs which can work in different seasons and available in different colors.