Despite the increased demand for smartphone devices, wearable fitness devices have become very popular. These two can perform similar functions, but fitness gadgets have proved to be better. They are convenient and provide users with instant notifications. One thing that has made fitness devices very popular is their reasonable price. In addition, they are more compact, more focused and lighter. A fitness gadget will motivate you to exercise, track your patterns of sleep and track your calories intake. To help you make informed choices here is the top 7 futuristic fitness gadgets and wearable tech digest for you.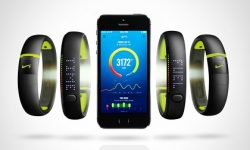 1. Nike Fuelband
This is a great wearable device and a wristband. It will help with your fitness needs through many ways. It operates using its motion sensors that are able to keep track of the user's movements throughout the day. It then translates the data collected into 'Nike Fuel" so that the user can compare themselves to others. The Nike Fuelband has the ability to count the number of steps the user takes per day. Research reveals that one can avoid numerous health problems by simply walking around 6,000 steps per day. It is available in a variety of colors.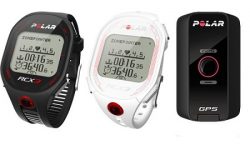 2. Polar Rcx3 GPS
This fitness gadget is tailored for cyclists and runners. It has an easy to use interface, therefore, provides users with a great experience. It is equipped with a GPS tracker so that users can track their routes, distances, as well as speed. Data from the GPS tracker can be uploaded on Polar's Trainer website where users can compare themselves to others. The Personal Trainer Website provides users with a wide range of training programs, tracking of their progress and provides feedbacks after every workout.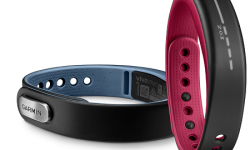 3. Garmin VivoSmart
This is a futuristic fitness gadget that combines fitness tracking tools with an excellent battery life. It displays notifications of texts, incoming calls, and emails. Its premium tracker has the ability to record a number of activities such as swimming. It can also record the duration of sleep. Its OLED screen displays plenty of information including date, the day, and time. It can also display distance traveled, steps taken and the number of calories burnt. In addition, it displays the number of steps an individual needs to reach their goal.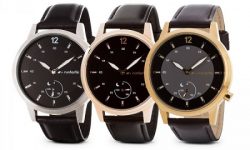 4. Runtastic Moment
This wearable fitness gadget is popular for its amazing fitness and running app. It also features an analog watch containing an LED light and a progress bar. This sync with the user's Smartphone giving them stats on their activity. This wearable device is in a position to track steps taken, distance covered, sleep and calories burned. Runtastic Moment is available in a number of sizes and styles to suit your taste. Whether it is a classic watch you are looking for, sporty look, or something funkier, you will get what you want.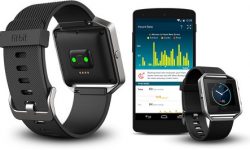 5. Fitbit Blaze
This wearable device gives other devices a run for their money. This is evident from the positive reviews it continues to receive online. Its features are extremely top notch, therefore, provides users with a wonderful experience. Some commendable features of the Fitbit Blaze include a heart rate sensor, a color touch screen, music control and notifications. It is also installed with a GPS tracker, allowing users to leave their phones behind. It has a digital training program that introduces users to wrist-bound workout routines and shows them how new workouts are done. Thus, users do not need to watch examples on their handsets.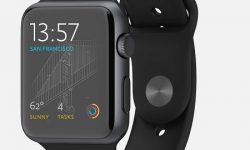 6. Apple Watch Sport
Although this wearable gadget does not match the power of the iPhone, it is an amazing workout companion. It is packed with sufficient sensors as well as an ecosystem of apps from Apple. Its user interface is excellent making it one of the most workout buddies around. It has a default workout app that fully and accurately provides users with a lot of exercises as well as numerous cardio exercises. Because running requires some motivation, users are able to control their music without necessarily pulling out their iPhone.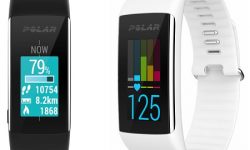 7. The Polar A360
This is the best monitor for heart rate in the market today. It is developed using Polar's technology and makes use of optical technology. This allows high and accurate counting of heart beats. This device is good looking and features a color touch screen. Other remarkable features of the Polar A360 include colorful interchangeable straps and a stainless steel body that is waterproof. It operates with Polar's fitness management and flows health platform. It provides training guidance and advice and allows data sharing.
Conclusion
Fitness has become part of life, and this has made wearable fitness gadgets popular. People are now spending double the amount of many they used to spend previously on wearable digital fitness gadgets according to wearable tech digest. A fitness gadget has so much to offer including counting the number of steps you make in a day, heart rate sensors, calorie intake sensors and lots of workout information. It will help you stick to a workout routine by alerting you when it is time for workout. This helps you to achieve your fitness goals.
Author Bio
David Gomes completed his M.S Professional degree in California Institute of Technology. He lives in Oakland, California, USA. He loves to write on a variety of topics such as joint health, weight loss, beauty and skin care for blogs and on-line publication sites. He also loves latest technology, gadgets. You can connect with him on Google+ and Twitter.