If you are a business man and as well a race car enthusiast, then you should get yourself a race car desk. Do you have that knack for envisioning a Lamborghini or a Ferrari everywhere you go? Do you day dream of owning a super car? Well, you can start by owning a unique racing desk that is inspired by the World's fastest cars. As they say, a journey of a thousand mile begins with a single step, I recommend you to take this step in achieving your dreams. Having a racing desk surely shows how you value the elegant shapes and designs that are the core of the fastest cars in the world. Take Lamborghini for example. Its curvy edges and shape can be replicated to your desk and this can portray that you are a fan of the Lamborghini. It is even safe to say that one might confuse you for owning one right outside your area of business or even at home.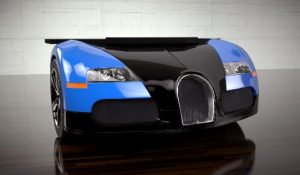 Most people unique car racing desks are purchased for the home office area. It is like literally working under the hood of your car. These unique desks are designed and crafted by a Polish company called Design Epicentrum. The basic description for such a unique desk is a desk that looks like the front hood of a super car. Is the car hood real? Well yes, it is real in every form and shape but it is not really a car, it is a desk. This desk is polished to perfection such that the human eye can be deceived and one may tend to think, "Well why the hell would someone slice a Lamborghini into half and use it as a desk?" Good thing is that the back of the unique racing desk is just a normal and regular working desk. Only the front can be deceiving but that is the whole point of the unique racing desk. To give you that stylish look and feel that is associated with some of the world's fastest cars.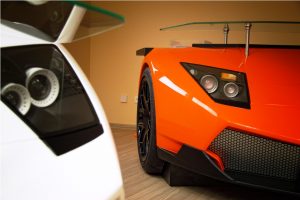 These Unique racing desks come in different varieties depending on the customer's choice. Design Epicentrum has three varieties, the Bugatti Veyron, Lamborghini Murcielago and the Lamborghini Gallardo. Stylish brands of vehicles that are famed all around the globe. The company produces these desks in a variety of colors. The prices of these desks are quite high. This is not by any comparison of the counterpart supercars that these unique racing desks mimic. Rather they are a direct comparison of the value gotten from theses well-polished and beautifully designed desks. They retail for around 5,900 euros. Some customers pay even up to $240,000 on a unique racing desk with a Bugatti Veyron theme. This is the price that car enthusiasts pay to show more than love for these fast cars. What better way to show your passion, love, commitment and a small sense of addiction to fast cars than buying a unique racing desk that is inspired by the world's fastest cars you can get.