We like to think we know how to manage our time with epic to do lists, sticky notes, or timers to keep us on track. As great as you may be at managing time, sometimes it can just get away from us. Today, technology provides many distractions. Between Facebook wedding updates, e-mails about that shoe sale that ends today, and games like Candy Crush at our fingertips, it is no wonder managing time can become a challenge. Thankfully, technology also provides us with a few resources to help us get things done!
1. Rescue Time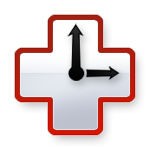 Have you ever wondered how much time you spend picking out the perfect cat scratching post on Amazon, or have ever been curious as to how long you really spend Facebook stalking? Then Rescue Time is your app. It will actually keep track of your daily habits, and analyze how much time you spend on each application and website. It may surprise (or horrify) you to see where your time goes, but knowing is the first step towards productivity.
2. Dropbox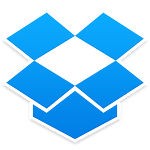 Dropbox allows you to share and transfer documents and content from your computer to other devices. There are many services and apps out there that do the same thing, but Dropbox is commonly used, free and simple! You are able to easily share information with your team, as well as access your documents on Dropbox from anywhere. You will save plenty of time not having to deal with continually having to email the information needed to yourself and others.
3. Venmo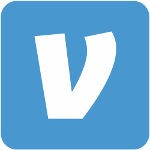 Gone are the days of having to chase someone down to get the money they owe you. Venmo allows anyone to easily pay you, or for you to pay them through the app. You can link your Venmo account through your debit card or bank account. This app makes sending and receiving money so safe and secure that you will never have to worry again about taking the time to deal with mailing checks, or getting reimbursed for concert tickets.
4. VPN- Virtual Private Network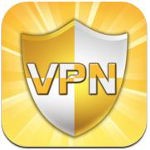 Okay, this one technically is not an app, but it's a huge time saver for the traveling business man or women. For those who find themselves needing to travel plenty for business (or fun) then a VPN is a must have. If you are in a country like China that blocks sites like Facebook and Google, a VPN will help you get around this censorship by encrypting your data. Instead of having to find alternative sites to use, you can save time by using a VPN. Additionally, it will protect your information from hackers and other threats when using public or unsecured Wi-Fi, which will save you tons of time by preventing your identity from being stolen.
5. Universal Password Manager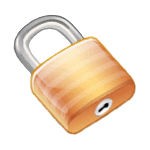 Ever forgotten a single password, and then ended up spending an hour trying to reset your password? Well Universal Password Manager is here to help! It is important to have strong and varying passwords to stay safe, but trying to keep tabs of all them can seem nearly impossible. Universal Password Manager App lets you keep all your passwords in a single encrypted database. You just need to remember your one password. You will never have to waste time again resetting passwords.
Hopefully a few of these apps will help you find a little extra time in your daily life. If you're anything like me, then you can use every extra second.
Do you use any of these apps? What are your favorite apps to help you manage your time?