Are you tired of searching your for lost belongings. Tile will help you to find your things things. When you attach Tile to an item, you're really tethering them both to your phone.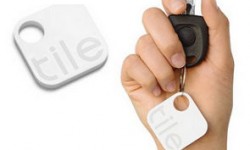 Tile allow owners of keys, wallets, purses, suitcases, bikes and other items to keep track of their items or find them when lost. Tile is simple, sleek, and can be placed on valuable things to give users peace of mind knowing their items can always be found. You can find fast and easy your Tiled items by seeing its last known location, the app does automatically record the last place your phone saw your Tile. In that way, when your stuff gets lost, it has a "friend" that knows what to do.
Tile casts a Bluetooth signal up to 100 feet, making short work of any haystacks you lose your needles in. And since every phone with Tile helps find your stuff,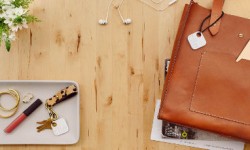 your search range is potentially limitless. The Tile emits an electronic signal that is picked up by an application on your smartphone. When you attach the Tile to your device you are tethering them electronically to your smartphone. When you misplace your item, your smartphone tracks the Bluetooth signal strength from the Tile attached to your misplaced device. As you get closer, the app's tracking circle fills in, giving you a clear indication of your progress. As the Bluetooth signal draws you closer, Tile's distinctive melody will play until your lost item is back to you.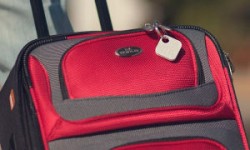 You can add an unlimited number of Tiles to the app, so you don't need to make any hard choices about what you'll Tile and what you won't. Furthermore, the Tile is tough and durable and built to be in the most unforgiving environments and tested to remain attached securely to your device and is even water resistant. The quality components in each Tile will run for a year with zero upkeep. No batteries, no charging, no anything. Tile will work with any Apple device using iOS 7 and 8 and Android devices using 4.4 or higher are fully supported. Each Tile measures 7x5x0.5 inches.