Nowadays there is a big hype about gadgets for golfers as many of them are improving the game for players delivering subtle improvements on how you play and analyse your yopur game. There are GPS products that help you to map out the course.
These days, if you're a serious player, you've got a rangefinder or electronic distance-measuring device. It seems more serious players have exacting laser rangefinders, which don't require charging or a subscription. But GPS devices have come a long way in the last decade, so they will let you skip looking for sprinkler heads.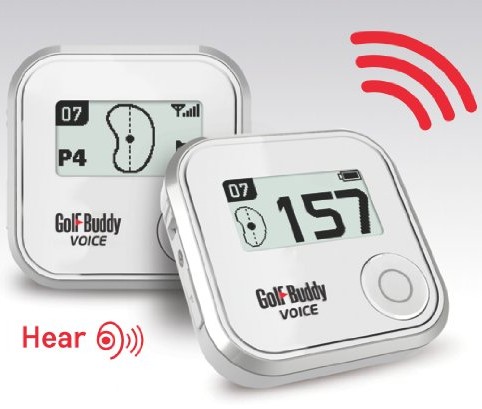 One of this golf GPS devices is the GolfBuddy. The GolfBuddy VOICE GPS is a technological marvel with unparalleled features and functions. It allows you to have world's courses in the size of a match box with its 40,000 course storage capability. 33,000 courses from around the world already come pre-loaded and are 100% free. The most awing features are the ease-of-use, the voice telling you the distance, and the vibrant user interface. The shot distance measurement tool displays the distance to the front, center, and back of the green – and the Voice supports multiple greens with a dynamic green view. The GolfBuddy offers 8 different spoken languages.
Golf is not just walking and swinging the upper body, it involves a lot of bending or squatting – to place balls on tees, place and pick up markers or balls and collect the ball from the cup at the end of each hole. The gadget that will help you to that is The RoboCup Golf Ball Return Robot. The RoboCup Golf Ball Return Robot slips into the cup on the practice green and returns your made putts up to 10′, makes your practice time more efficient. The portable device has a new shape that releases sand down its sides, which reportedly results in cleaner, quicker returns. It also now comes bundled with the Caddy Cord, a "missed putt return guide" that sits behind the hole, guiding errant balls in so they can be shot back.
You can find many golf gadgets that they will help you to save time and practice smart. Also, they help you to lower your scores, increase your fun level, or maybe even both. If you are looking to improve your game you will be intrigued by this products.