As we read on www.ubergizmo.com Samusung has teamed up with Korean artist Sung Yong Hong to create a masterpiece out of the 78-inches curved UDH TV. It will become the luxury gadget of the year.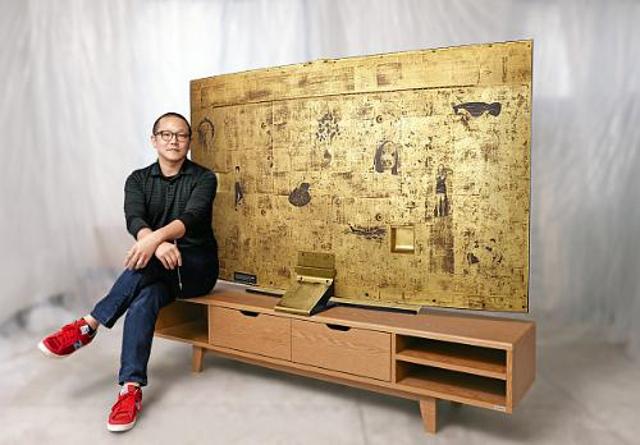 Hong, who specializes in Ottchil- a Korean lacquer painting technique from Neolithic Era, created a beautiful Ottchil portrait with a gold lacquer-painted finish on back of the aforementioned TV. The intricate golden painting on the TV's rear face attributes some iconic scenes from different films and shows from the history of television. Without any modifications to the set's features and designs, the back panel will grab attention with its fine art in gold hue. Just when you thought television couldn't get any more glamorous, Samsung creates the ultimate high-end viewing experience.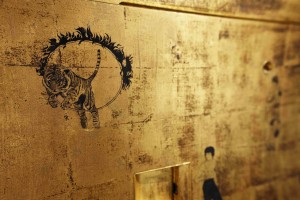 The curved UHD TV is going to support a noble cause. It is designed for a charity house Christie's and will be exhibited at Hong Kong Convention and Exhibition Center from November 20 onwards. The TV will be auctioned at the event itself, whilst money from the auction will go to the Hong Kong-based charity Christie's towards the prevention and treatment of blindness.
Samsung did not disclose specs for the device, but it seems that other than a gold-painted exterior, it's just a regular 78-inch, curved UHD TV. So, if you've got enough money and want this breathtaking television as centerpiece of your home then you are most welcome to go to the auction venue to win over this exclusive television.