Almost every woman owns a pair of high heels, yet so few of them know how to walk properly without bending their ankles or scratching the soles off the asphalt. Here's a short guide to help you wear your high heels and look like you're on your way to conquer the world.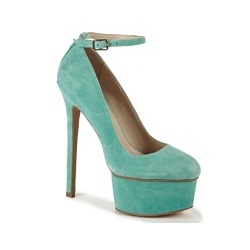 1. Step on your heel, then on your fingers
The number one amateur mistake girls do when they wear high heels is putting their whole foot on the ground. The secret lies in landing on your heel and then swinging on your fingers, which is how you achieve stability.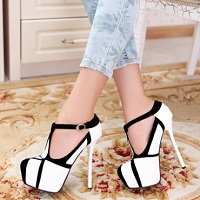 2. Make small steps
For girls who don't wear high heels often, it's awkward when they realize they can't make long steps the way they do in flat shoes. High heels restrict the width of our steps, however, steps too small can look a little ridiculous. Try finding the right balance by testing out what's comfortable.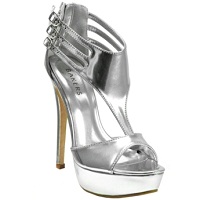 3. Don't rush (unless you really have to)
High heels weren't made for walking fast, much less for running. Small and fast steps can look a little weird, which is why slow and smooth steps are recommended. Slow walking is an extra plus since it's proven to boost confidence and imply power and authority.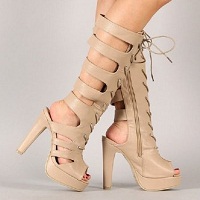 4. Lean back
When you wear high heels and walk faster than your high heels allow you to, your instinct is to lean forth to compensate for how slow you're actually going. You may not notice when you do this, but try to straighten your spine when you walk and slightly lean back.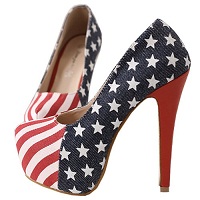 5. Straight line
This one is a cliché, but it's really effective. Try imagining a straight line stretching from you to your destination and then simply follow it by stepping on it, of course, without looking down to check whether or not you've missed it.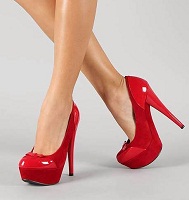 6. Bend your feet
If you lose your balance, trip, or feel as if you might fall on your face or back, just curve or bend your foot around the bottom of the heel so the pressure on your shoe is applied with balance. This is another not so well-known trick to maneuver high heels more easily.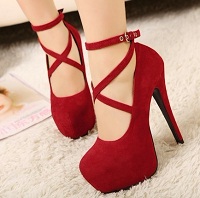 7. Right size
If you really like those shoes, but they don't have your size, do not opt out for a smaller/bigger pair! This makes walking impossible and uncomfortable. Make sure your shoes fit!