1. Minecraft Pixelated Pickaxe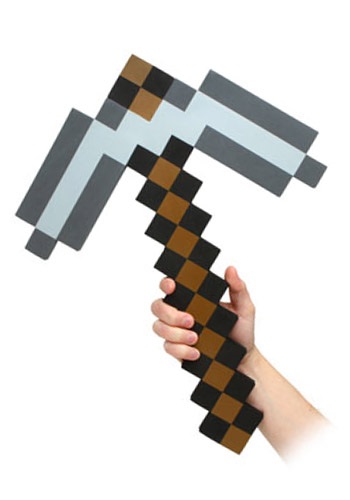 The Minecraft Foam Pickaxe is made from sturdy EVA foam, which means that unlike the stone pickaxe in the game, the Minecraft Foam Pickaxe will withstand far more than 132 uses. This weapon combine the in-game 8-bit look with the heft of a real blunt force object. EVA makes the Minecraft Foam Pickaxe a sturdy tool, hefty yet with enough cushion that you'll feel comfortable bashing a wide variety of materials. And of course, this is an officially licensed Minecraft product, which means you're making Notch happy too.
2. Minecraft Light-Up Torch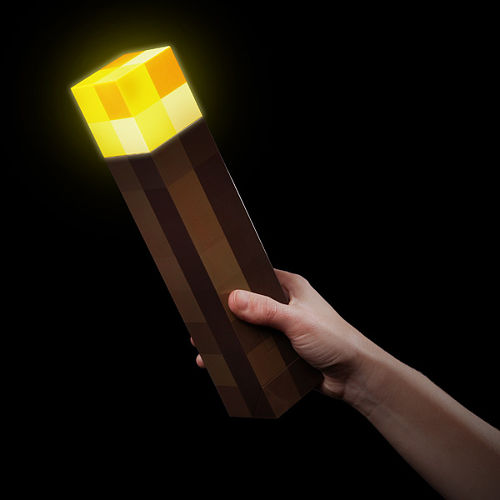 If the power's out and you've run out of charcoal and wood and The mobs are spawning too fast for you to make more, there's only one thing you need to fight the darkness, the Minecraft Light-Up Wall Torch. Not only can you carry it, but it can be mounted on your wall as a guide for others in the night. This Minecraft Light-Up Torch is reminiscent of the one used in the popular video game when digging for diamonds and avoiding deadly creatures. This item is an officially licensed Minecraft collectible. You can also place this light on a table to illuminate your home. This Minecraft wall torch is made of ABS plastic, and its charming 8-bit style makes it a must-have for fans. You can even use it to decorate your gaming area.
3. Minecraft Baby Pig Plush Animal Toy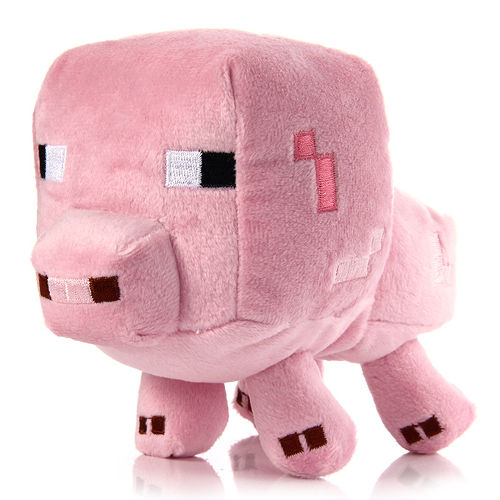 From the hit video game, Minecraft, comes the soft and squeezable Minecraft Baby Pig Plush animal toy which is one of the most loved creature in the Minecraft universe. It has been manifested into a huggable 7 inch plush. This plush will be a favorite for the young and old alike and it's durable, soft, and so cute. This Minecraft Baby Pig Plush Animal Toy is a perfect gift for Minecraft fans and players.
Minecraft Light-Up Redstone Ore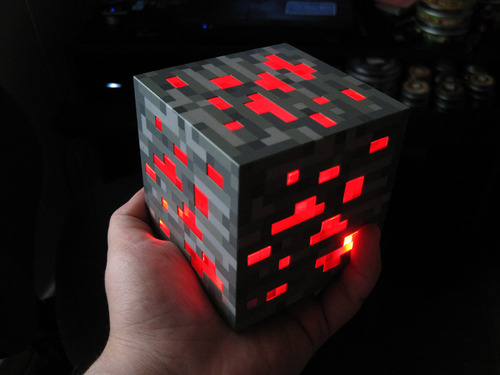 The Minecraft Light-Up Redstone Ore Block has three brightness settings that you can activate by giving it a tap. If you dream of living in your own Minecraft creations, sleep by the warm glow of the Minecraft Redstone Ore Night Light. Tap once for low light, a second time for medium, and a third time for a bright. It is an officially licensed product and an excellent addition to any gamer's collection. You do not have to use the pickaxe to mine it and it guarantees to keep the boogie oogie Pigmen from coming out of the closet while the little ones are asleep. Simply put this children's nightlight on any nightstand. It glows with internal LED lights.