1.Sphero 2.0 App-Controlled Wireless Robotic Ball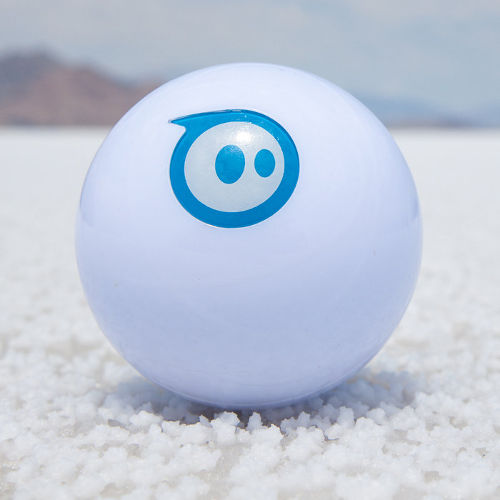 Control Sphero 2.0 app-controlled wireless robotic ball Sphero 2.0 app-controlled wireless robotic ball from your smartphone or tablet, change colors, complete challenges, earn tricks, and more. Sphero is waterproof, pet-proof, and ready to roll. Geek out with the smartest toy on the block. Now faster and brighter than ever, this robot will change the way you play. Now faster, brighter, and smarter than ever. The future of gaming is here, and you hold the power. Sphero 2.0 app-controlled wireless robotic ball built for speed indoors or out. And it shines three times as bright for amazing effects in low-light conditions, with multi-colored LEDs you can change at the touch of a button.
2. Double Robotics Telepresence Robot For iPad Tablet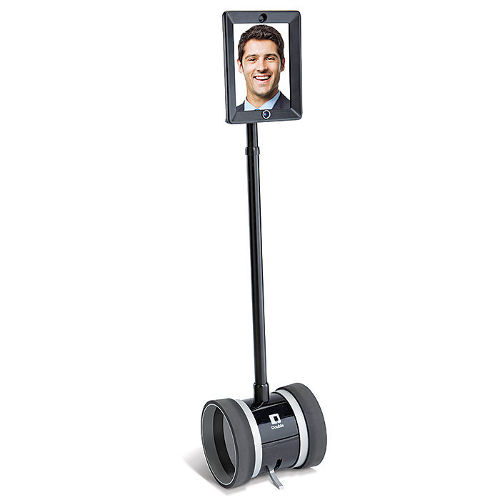 The Double Robotics Telepresence Robot For iPad Tablet is an iPad stand on wheels. Double enables a revolutionary new level of interaction with other people. The iPad connects to Double via Bluetooth and the iPad's camera and microphone provide video and audio to the controller. It is compatible with iPad 2, iPad 3rd generation, iPad 4th generation and iPad Air. Also, the internal rechargeable lithium ion battery provides up to 8 hours of normal use.
3. WowWee MiP Robot RC Robot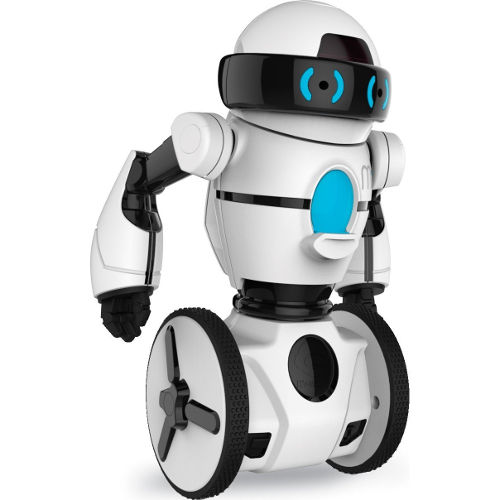 The WowWee MiP Robot RC Robot drives, dances, battles, balances, plays games, responds to motions and more and can be remotely controlled by your smartphone for ease of use. With dual wheels and 7 different modes works with compatible app-enabled iOS or Android cell phones, so you can easily control the robot's actions. Also, it responds to the swipe of your hand in any direction, allowing you to use intuitive hand motions to control MiP. It has been programmed up to 50 hand swipes in a row, clap twice and MiP will play the sequence back to you.
4. Ollie By Sphero App-controlled Robot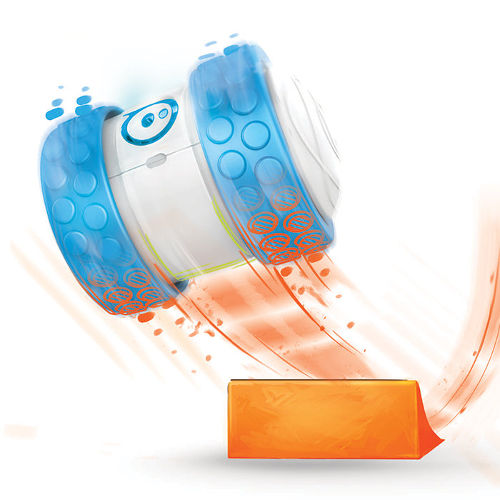 Control Ollie by Sphero app-controlled robot from your smartphone or tablet at speeds of up to 14mph. Ollie's durable shell means you don't have to worry about crashing and built-in LED's let you drive at night. Engineered for speed and programmed for tricks, every movement Ollie makes is customized by you. You can even add custom tires and hubcaps to make things more interesting.
5. JD Humanoid Robot Kit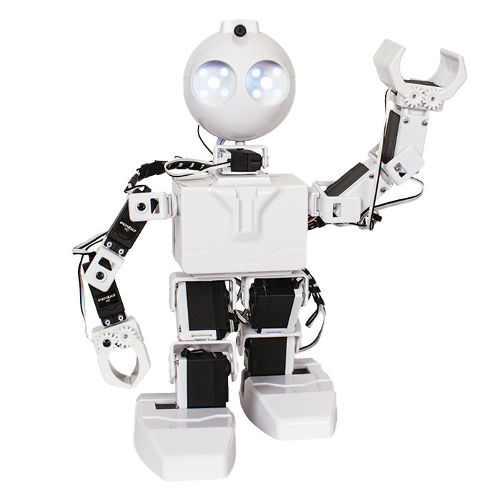 The JD Robot is a fully functional humanoid robot kit. It boasts 16 degrees of freedom with metal gear heavy duty servo motors. So with the 16 motorized joints that it has you can make him walk, dance or anything that you want to teach him. The head of this robot contains a camera for vision tracking modes, including color, motion, glyphs, QR codes and faces. The eyes of this robot have 18 LEDs and each LED can be configured up to 1 million color combinations. The software that it use includes an easy-to-use animation GAIT feature called Auto Positioner. The software is is likewise modular and can be adapted by the user to each of these configurations. Scripting software lets the robot owner build up commands from smaller parts, attaching complex functions out of groups of simple instructions. It takes a productive and unique approach to programming your robot. Simply add behaviors such as Camera Tracking, Speech Recognition, Wii Controller, GPS, GAIT Positioning and hundreds more.